EXCEED YOUR LIMITS!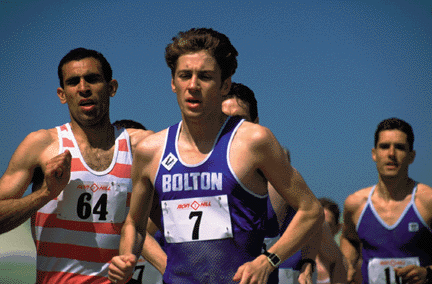 CallBase IMR
Recreation Center Software
CallBase IMR was designed specifically for Recreation Centers and Community Centers. It integrates all the elements of managing a Recreation Center into one software package, including Membership, Class Registration, Facility Reservations, Point of Sale, Security Access, Contact Management, Promotions and Accounting. CallBase IMR is the ideal tool for managers of a busy Recreation Center, the answers to all their questions are all held in one easy to use application. Training time for new employees is drastically reduced, due to the ease of use, and centralization of all Activities into one system.
| | | |
| --- | --- | --- |
| Core Features | | Screen Shots and Demos |
| | | |
---
Membership

The Membership module is a customer database of past, current, and future members. By keeping all users of the facility in the customer database membership promotions and renewals are easy to do and plan. All customer activities are tracked in the system, including class registration, merchandise bought, reservations booked, accounts receivable, accounts payable, customer preferences, age, health insurance data, all family members, and other personal data.
---
Point of Sale
The Point of Sale module enables front desk and inbound calls for program registration to be processed quickly, from Activity pick lists. The sales module is integrated is integrated on-line with the bank, for automated and immediate credit and debit card authorization. This greatly improves revenue flows and speed of transactions. The connection to the bank can be installed on a stand alone PC or on a server, which enables multiple cash drawer computer workstations to use the same line. The server approach also allows for the quick installation of additional cash and credit card workstation terminals. Credit card receipts and detailed registration forms are customized per installation and can be printed or re-printed per transaction.

CallBase IMR integrates with bank machine pin pad devices, swipe card units, and cash drawers which are connected to each computer on a local or wide area network.
---
Class Registration

The Registration module makes registering and planning new classes a breeze. Class quotas for minimum and maximum are pre-set by program managers. Waiting lists, priority reservations, and class transfers are automated. This ensures maximum class bookings and ease of transfer from one class to another. The process of scheduling and selling Private Lessons and Group Events is also greatly simplified for the front line users.

Managers using CallBase IMR have increased rights to override certain functions, and to establish the settings to control sales prices, discounts, cancellation fees, payment plans, surcharges, pro-rated formulas, and tax levels. Notes to the public and notes to the users can be set up by Managers, thus improving communications regarding employee and program awareness.
---
Reservations
Reservations for rooms and other facilities are also handled by CallBase IMR. This enables Reservations to be used for Private Lessons, and for booking a room or other facilities. Limits on the maximum number of people and days closed can be pre-programmed.
---
Financial Accounting

The CallBase IMR Financial module has a built in Accounts Receivable and Accounts Payable functionality, and can interface with many commonly used accounting systems. Purchase options for Net 30 accounts, post dated cheque and bank account withdrawal payment plans are managed through the CallBase IMR Financial module.

The Financial module Day Sales reports balance the sales on a per cash register basis per day. Sales Voids are limited to only certain users. Deferred revenue budgeting reports for 12 month analysis are a standard feature of the system. Deferred revenue reports can be sub-totaled by Program Class Types, by Activity types and by financial account numbers. Of course, there are regular Revenue reports that analyze sales per day , per week, per month and per year.
---
Security Integration
CallBase IMR is integrated with a security database that controls swipe card or proximity card access points. Turnstile entry and door controls can be setup, and monitored. Members are given access by purchasing membership packages. Their access is denied automatically when their membership has expired. The type of the membership will also determine the areas of the facility that they have access to. Usage reports per day, per access area, and per user are available at the click of a button.
---
Query Power

Reports can be quickly prepared in an ad-hoc manner from the Query Module. These are easy to use, point and click, reports with powerful query options. They include membership and sales analysis, booking capacity percentages, and security access usage. With CallBase IMR you can plan and track promotions, automate mail merges with membership, and analyze sales by different activities and accounts.
---
Knowledge Base

In order to best serve your customers the staff at a busy Recreation or Community Center need to know a lot of information about a lot of different subjects. With CallBase IMR you can throw away the book! Information of interest to your customers can be put at the fingertips of your customer service representatives using the CallBase IMR Knowledge Base module. The Knowledge Base holds information such as urgent telephone numbers, upcoming events, the rules and procedures of the center and the community at large, and anything else you can think of.
---
Custom Features
Additional features are optional and can be quickly installed by our software engineers, including;
WEB registration Enablement
Auto Scheduling Reservations
CTI and IVR Telephony Integration
Fax and Email Notifications
Client / Server SQL Database
Integration to MS Outlook
Integration to PDA
---
System Specifications

CallBase IMR is sold in packets of 10 users, and runs on commonly used networks, such as Novell and Windows NT. CallBase IMR can also be connected to robust SQL database engines such as, Oracle, Sybase, DB2 Universal, Microsoft SQL Server, and Informix. It runs on all versions of Windows, Macintosh, and OS/2 operating systems.
---
Cost Effective Ready-to-Use

Extensive savings can be realized by using off-the-shelf ready to use software solutions, and connecting them to existing corporate databases. Get integrated with CallBase IMR.
---
Contact Information

For more information contact
CallBase Technologies
Nortak Software Ltd.
(888) 222-3056

Email Us!
---
This WebPage was last updated June 6, 2000
All third party products mentioned are registered trade marks of their respective vendors.